Discount Locksmith's fast and professional locksmith technicians are available 24h hours a day, seven days a week for business installation and repair services. In Metro Phoenix Call (602) 783-8811
Exit Door Panic Bar Installation
In Phoenix business fire and safety codes require crash bar devices on most exit doors.   Need to upgrade your existing push bar exit door handles of need a new exit door panic bar installed? In Phoenix our mobile commercial locksmiths technicians are available 24/7 to install new emergency exit door push bars so that your business is always in compliance and that your exit door handles and locks are always proper working order.
Crash Bar Repair and Preventive Maintenance
Broken or sticking door handles? Old worn out locks or keys sticking? Our locksmiths can repair broken push bar handles or provide regular maintenance on your building exit door crash bars and locks. Our techs are available 24 hours a day to install new locks or rekey your existing locks and repair broken handles and worn out components.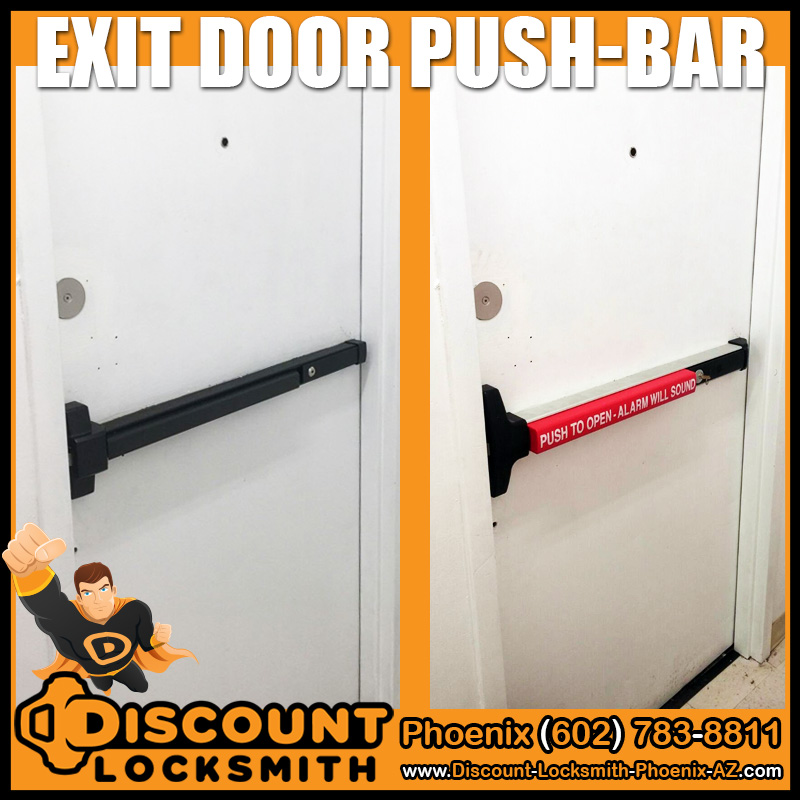 Exit Door Crash Bar
Installation and Repair